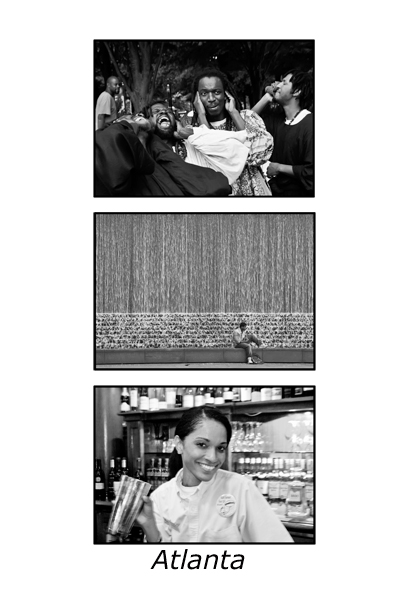 I was tempted to name this triptych,"Hotlanta," because the photographs were all taken on a sultry August night. Newcomers to Atlanta are often suprised by the cosmopolitan nature of the city.

Top: Muslims celebrate Ramadan in a city traditionally known as a mecca for Southern Baptists.

Middle: A young man takes in a warm Hotlanta evening in a downtown park.

Bottom: The bartender at Ted's Montana Grill shakes a drink for a patron. She tells me that Ted Turner sometimes comes down from his apartment to eat at his restaurant.